Campsites, Furnished Cabins, and Horse Facilities
All Campers Must Register Prior to Setting up Camp
Monthly and Annual Site Rental Available
Call for pricing and details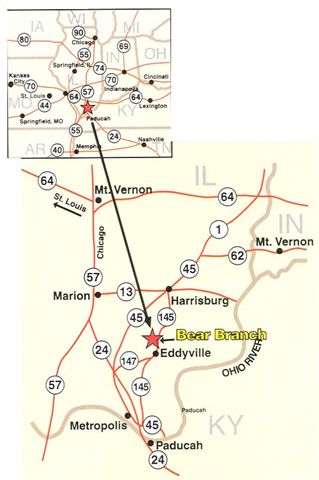 Bear Branch Horse Camp is centrally located in the beautiful 280,000-acre Shawnee National Forest just above Lusk Creek Canyon. Named after a creek that runs through the property, Bear Branch offers exceptional horse camping sites and cabins, and multiple access to the most scenic riding and hiking trails in the Forest. The Shawnee National Forest now has marked trails as well as good maps. Bridle Tags are no longer required to ride in the Shawnee National Forest.
Bear Branch is now WiFi equipped; 80 campsites with water and electricity; a heated and air-conditioned shower house and laundry; and cabins and lodging with private baths.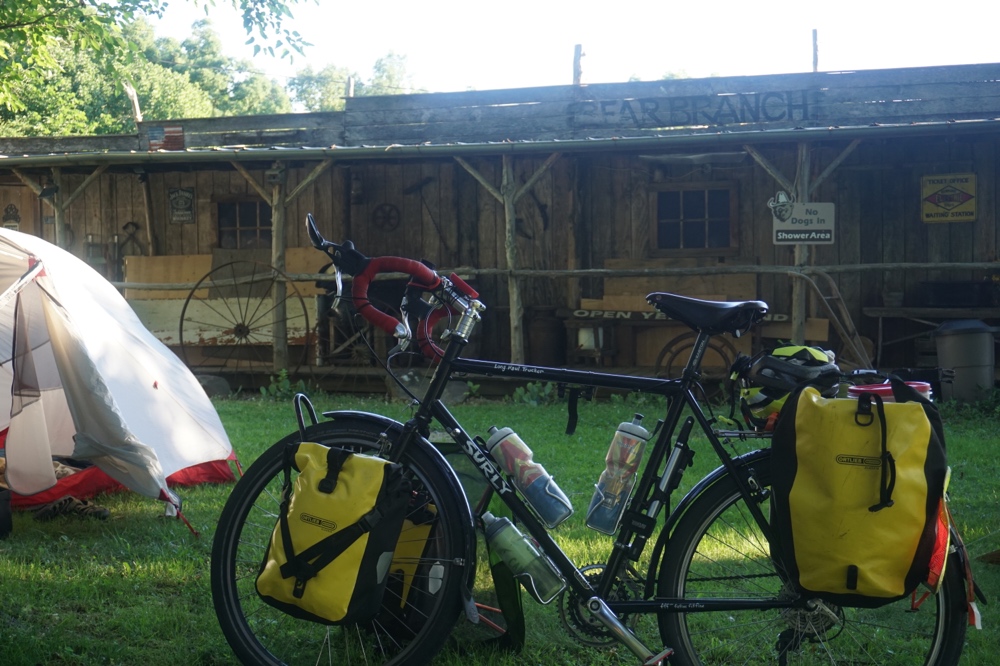 Other accommodations and amenities include:
Shower House (Air-Conditioned) with Laundry Facilities
Tack Shop and General Store
Dump station
Recreation Area
• Volleyball
• Basketball
• Horse Shoes
• Playground
2-acre fishing pond
Modern barn with 40 bedded box stalls
Most sites have picket lines or poles for your rope.
Please see our detailed Campground Map for the location of specific campsites, cabins, and other features of the Bear Branch campground.
Click the Map to Check Site